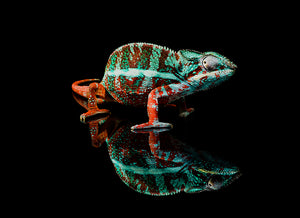 Exclusive CONTENT & PRIZES for our Patreons!
Whats up guys!
We are excited to announce that we have finally created a Patreon page! 
Patreon is a website that allows anyone to financially support their favorite content creators. This allows creators to connect with their fans and earn income from their work.
Some of you might not know but ads from YouTube videos are unreliable and insufficient for making a living unless the creator has hundreds of thousands or even millions of subscribers. Thus, Patreon takes small monthly donations from supporters and gives that money to the creators. This allows creators that can traditionally have difficulty monetizing their work, such as artists, to earn cash for their efforts.
But do not think for a second that I am here to just accept donations and not give you any content in return! Not just content but solid discounts, early access to animals (i.e. deadpool offspring, lilly whites, etc), FREE merch, raffles, shipping discounts, exclusive merch and much much more!
We will still be making YouTube videos but Patreon supporters will get more in depth and exclusive content that won't be found anywhere else!
To take a look at our Patreon page and see everything we have to offer for our supporters, click here! 
Thank you for your support! Love always,
-Tiki 
---