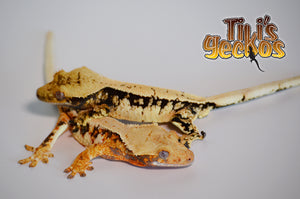 We Appreciate You Guys
Whats up Tikis Geckos gang?! 
We just wanted to take a moment to thank you guys for being so understanding over the last few weeks. You guys are really awesome for it! Moving to a new facility and home is not an easy process, but we are getting the work done! We appreciate all the positive feedback and support we have been receiving from you guys, and we can't wait to share more of the progress as it really starts to come along over the next few months. 
We are doing our very best to keep you guys up to date with everything that's available, so we will be uploading more animals this upcoming Saturday, 8/14! 
Make sure to check that out and that you are signed up for our email notifications and future discount codes. We are also starting to gear up for Daytona in 2 weeks, so stay tuned for more information on that event as well!
We hope you continue to be safe out there during these crazy times! Make sure to pick up one of our Tikis Geckos Face masks if you haven't done so yet and represent your favorite reptile crew!  We love you guys! 
---