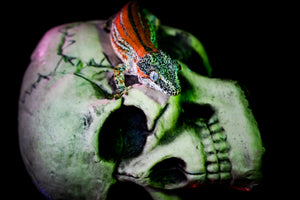 Halloween SALE!!! (Click here for your coupon code)
October is FINALLY here!
2019 has FLEW by and we are already in October people!
I like to think of Halloween as the beginning of the holiday season. October is like the "Friday" of the year (November=Saturday, December=Sunday). The great thing about the holidays is that we always have BIG sales going up. We are excited to announce that we will be having a Halloween Day Sale, so keep an eye peeled for the coupon code for that. We will update this Blog with the coupon code the last week of the month. 
HALLOWEEN COUPON CODE : SPOOKY 
Sale takes effect October 31st 12AM to 11:59PM
---
1 comment