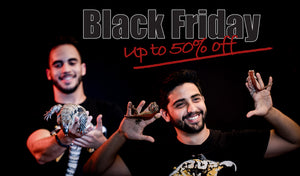 The BIGGEST Sale of the year is around the corner. Black Friday!
We have already started to prepare for our annual Black Friday Super Sale. There is NO bigger sale on the market than ours when it comes to crested geckos, gargoyle geckos, etc!  If you want more updates on the sale and want to make sure you don't miss it, sign up to our email newsletter! You can sign up by scrolling down on the home page right below our blog post.
More updates to come!
---
6 comments