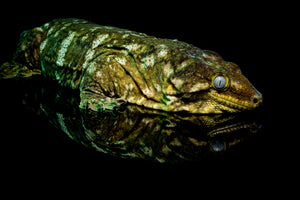 WEBSITE UPDATE! 1.22.22
WEBSITE UPDATE   -  1.22.22 
The past couple months have been absolutely crazy and we haven't been able to upload new animals regularly. Well, that ends today! We are excited to bring you some of the nicest Giant Geckos we have offered in recent times along with some other animals!
With all the expenses of moving and building a new facility, we need your support now more than ever. With that said, if you are in the market for a crested gecko, giant gecko, or anything else we have available, please consider purchasing from us!  We promise to do our best to give you a professional and smooth experience! Below are a couple of the animals that will be listed on the update.
NEW HOLDBACK LEACHIES

NEW CHAHOUA

NEW CRESTED GECKOS

IRANIAN LEOPARD GECKOS

ORNATE UROMASTYX

CAIMAN LIZARDS
SHIPPING NOTICE (PLEASE READ)
 Shipping days are Monday, Tuesday and Wednesday. We can only back up our guarantees if your weather is within our temperature guidelines of 40-85F to your home and 35-90F to a facility for pick up. If you do not want to waive the guarantees and you do not want to wait for the weather to clear up then please do not place an order. We have no problem holding animals purchased  until the weather gets better in your area.
For more information on our shipping and guarantees visit our terms page.   
---
1 comment